We've decided to put together a few tips on how to maintain a corporate office in between Superior Cleanings. A healthy and professional-looking space is great for employees well-being and productivity as well as for clients who can see you care about them as well. We will drop these each Tuesday for 10 weeks. With each new tip we'll add more commentary here and additional links for your learning pleasure.
#1 Wash Your Hands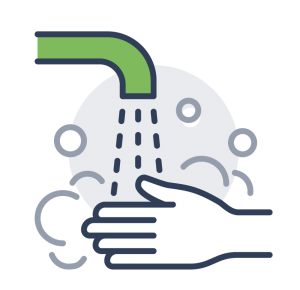 Studies show washing for 20 seconds or more with sudsy soap and water destroys common germs and even the Coronavirus.  See What Dr David Goldberg has to say in this article.  He's an internist and infectious disease specialist at New York-Presbyterian Medical Group Westchester and an assistant professor of medicine at Columbia University Vagelos College of Physicians and Surgeons.  Ya, super-smart dude!  Check out this video to see how simple soap and water DESTROYS the Coronavirus in 20 seconds! 
Why is soap your best weapon against coronavirus? from NYP Public Affairs on Vimeo.
Sanitizing highly touched equipment at least once a day.
Sanitizing highly touched equipment at least once a day. Like pens, counters, doorknobs, light switches and stair railings.  This is where all the germs and viruses that are not already airborne hang out and wait for their ticket to your body; namely your fingers and hands!
When cleaning your personal space in your workplace, use products that clean and disinfect all at once, such as store-bought disinfectant solutions or wipes, when available.
The Government of Canada has published a list of hard-surface disinfectants that are likely to be effective for use against (COVID-19). This list is updated regularly.
Keep furniture sanitized & clean.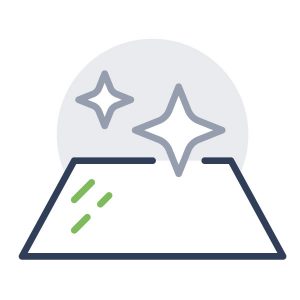 At the end of the day, wipe down chairbacks, armrests, tabletops, etc.
Fabric furnishings like chair seats, couches or others can accumulate germs and other viruses and studies show COVID can live on these surfaces.
We recommend spot cleaning, vacuuming, and then use a spray like Lysol over the surface.  This is best at the end of the day to allow that surface to dry.
#4 Coming Next Week