Our Story
Superior Facility Services began as a commercial janitorial service provider in Barrie, Ontario and realized continuous growth by fostering excellent relationships with our customers.  We further adapted our company to respond to a changing marketplace and diversified to additionally provide health care facility cleaning services (housekeeping, laundry management and maintenance) to nursing homes, retirement homes/communities and hospitals.  We have grown to employ hundreds of workers serving customers across the province of Ontario. We attribute our success directly with our ability to be adaptable to the needs of our customers. Our team of highly skilled team of experts offers an efficient, cost effective product that saves you time to focus solely on managing the main elements of your business.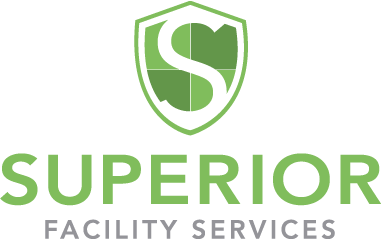 Our Purpose
To provide exceptional service that reduces cost and allows our customer to focus on delivering quality health care.  
Mission
To bring dynamic, proficient and adaptable services of the highest quality to growing health care companies.  We will develop lasting partnerships by adhering to the highest standards in service, reliability, safety, compliance and cost containment. 
Vision
To lead the way in enhancing the perception of contracted services in the health care and commercial cleaning industry.
Values
Reliability and hard work are the foundation of everything we do.   We are dedicated to put forth our best and to continually improve.   We hold ourselves accountable to our customer and strive to provide service of the highest quality and integrity.
Accessability
Superior Facility Services is committed to treating all people in a way that allows them to maintain their dignity and independence.  We are committed to meeting the needs of persons with disabilities in a timely manner, and will do so by preventing and removing barriers to accessibility and meting accessibility requirements of the AODA.  

Carol Bradley - Peoplecare
"WOW!  What a great job you all did to ensure that PeopleCare Oakcrossing was beautiful for our grand opening"
Jill Knowlton, Managing Director, LTC Operations
Superior's dedication and commitment is greatly appreciated and we could not do this without your expertise and that of your team. Superior is a large part of our success.
Dave Holwell, Managing Director, Lord Dufferin Centre
Superior has provided exceptional housekeeping and maintenance services focused on our needs and budget. We are proud to consider them part of our team.